Double Wall Tanks (ULC S601)
Double Wall Tanks are likely the most popular and widely used type of tank for the storage of fuel, gasoline and any other type of flammable or combustible liquid. An interstitial space between an inner and outer tank is equipped with a vacuum gauge to monitor the tank. A drop in the vacuum indicates a problem that can be addressed before a spill occurs. Tanks can be manufactured in any capacity ranging up to 200,000 litres. Tanks can be modified for specific customer requirements, can be painted any color, and carry a useable life of 50 years.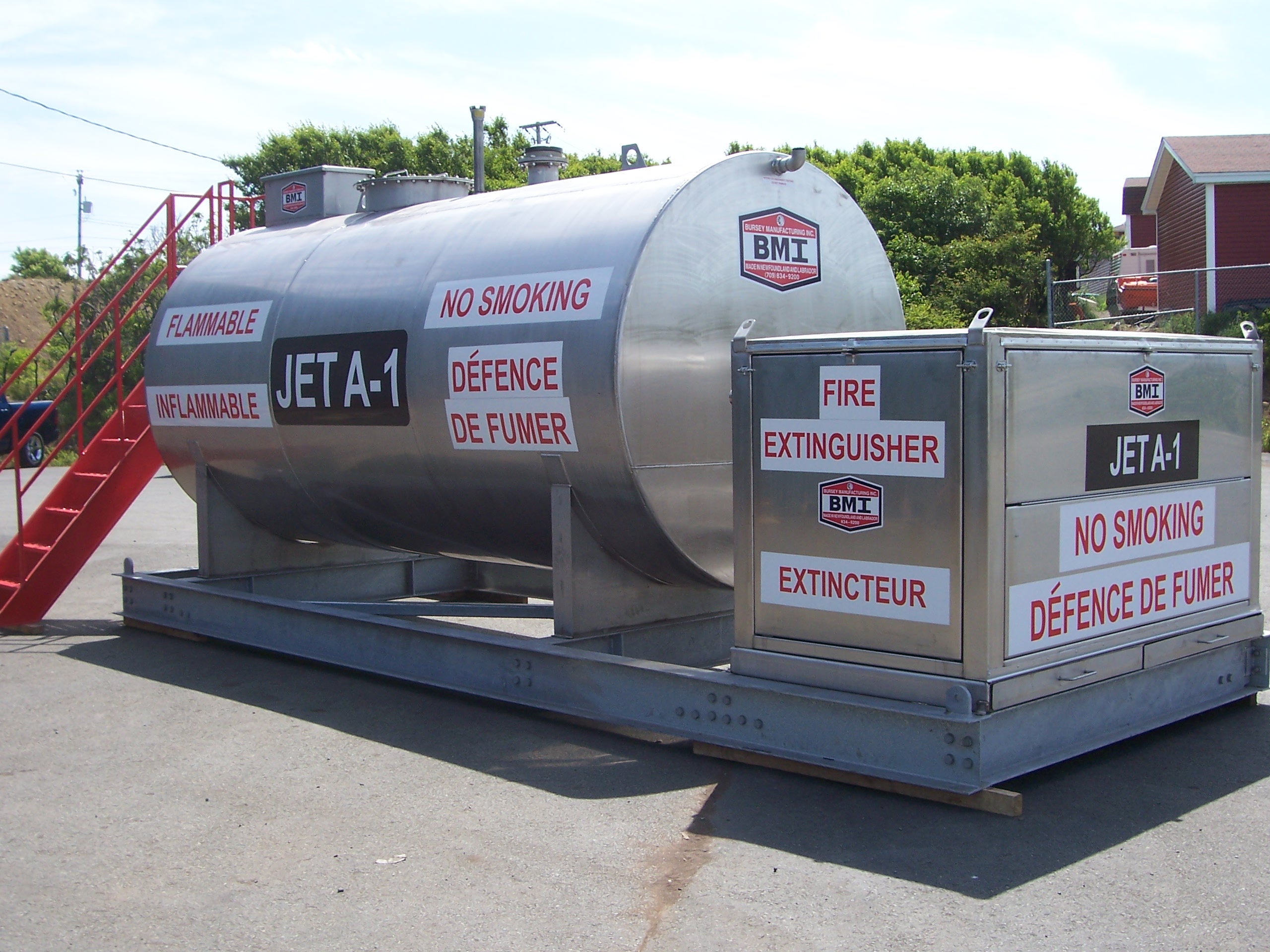 Standard Characteristics
Steel ASTM A-569
Pressure tested at 1.5 to 5 PSI
Full-web steel saddles for stability
Venting: Emergency, Normal and Interstitial vent(s)
Vacuum gauge in protection box with lexan window for monitoring
Lockable Spill Containment Chamber
Lifting Lug(s)
Fittings
External Finish: sandblasted, epoxy primed, with a polyurethane topcoat to customers color choice
ULC label
access step or ladder
300° secondary containment provided leak protection
Options
access manways
full skid system
pump, dispenser, etc
pump mounting platform
remote monitoring systems
multiple compartment
Technical Specifications:
Info to follow, please check back.